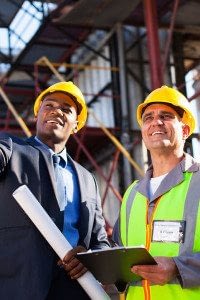 WE CAN BOND YOU!
Bonding & Construction Insurance Specialists
Bid, Performance and Payment Bond
Bonds Replacing Letters of Credit
License, Permit and Subdivision Bonds
Service & Professionalism
All Bonds issued in our office. Same-Day delivery of Bid Bonds if needed. We specialize in securing bonding for contractors who have never been bonded or have had financial difficulties in the past. Our goal is to help you maximize your bonding capacity, win profitable business and grow your company.
How do I get qualified for bonding?
The following information is necessary to establish a bonding program with a surety company.
Financial statements for the last three years (if you have not been in business for three years you should provide what is available) prepared by a CPA on a compilation basis at a minimum.
Business tax returns for the past two years.
Personal tax returns for the past two years.
Current personal financial statement.
Current bank reference letter detailing relationship and line of credit.
Completed Contractor Questionnaire.
Resumes of key people.
Copy of current certificate of insurance.
Letters of reference from suppliers, architects, …general contractors and customers are helpful.
Current Status of work in progress schedule.
When you are in the process of preparing financial statements it is important that you are aware of the three types of statements used.
A statement prepared on a Compilation basis provides limited assurance to the surety company as to the credibility of the figures presented. This type of statement is based on the representations of the client to the CPA without verification by the CPA.
A statement prepared on a Review basis provides greater assurance to the surety company as to the credibility of the figures as the CPA has investigated the representations of the client in greater detail.
An Audited statement provides the most assurance to the surety company as the CPA has verified the information presented by the client.
We work closely with our clients to assemble the above information for presentation to the surety companies. Once approved by the surety company all bid, performance and payment bonds are issued in our office with same-day delivery when needed.
Bidding State Prevailing Wage or Davis Bacon Projects?
Win more jobs and increase profits with our Approved Prevailing Wage Pension Plan!
The Problem…
When a contractor performs work on a state prevailing wage project, they must pay employees predetermined wages and fringe benefits. If they do not provide benefits, they must pay the benefits as additional cash wages. Paying all cash wages costs you the most money.
Why?
All wages are subject to the following payroll burdens:
FICA Contributions
Workers Compensation Premiums
Public Liability Premiums
Federal Unemployment Taxes
State Unemployment Taxes
This Results In Unnecessary Higher Labor Costs
The Solution
Use our plans to provide valuable benefits to your employees while you gain the following benefits:
Reduce your payroll burden
Keep private work wages and government wages closer
Lower your bids to be more competitive
Increase your profits
Bond Forms & Applications
Bonding and Construction Insurance
The Bonding and Construction division of the Gorman Insurance Agency was established to provide professional services to the construction industry. By concentrating our efforts on a single industry, we are uniquely structured and able to meet the special needs of contractors. Our agency maintains close ties with the leading construction insurance and bond markets in the country. Our experience and established relationships assure you the most from your insurance and bonding programs.
We feel our role goes beyond providing just insurance and bonds. We are advisors who can be a valuable asset on your advisory team. We can help you when necessary by helping your firm secure better banking, accounting and legal relationships with professionals in those fields who specialize in construction.
What is a Surety Bond?
A surety bond is a three-party agreement between the surety (bonding) company, the principal (contractor) and the obligee (project owner). There are numerous types of surety bonds that cover a wide range of categories – contract bonds, license and permit bonds, subdivision bonds and fidelity bonds.
The most commonly utilized type of bond is the contract bond. The purpose of contract bonds is to protect the owner of a construction project against contract failure and to protect certain laborers, material suppliers and subcontractors against non-payment. There are three types of contract surety bonds- bid bond, performance bond and payment bond.
A bid bond is a bond submitted at the time of the bid on a bonded project. Failure to submit a required bid bond may result in the rejection of your bid. This type of bond generally states that the contractor has financial assurance from the bonding company that his or her bid has been submitted in good faith and that the contractor will enter into the contract at the bid price.
A performance bond is a guarantee by the bonding company that the contractor will perform the work covered by the contract in accordance with the terms and conditions of the contract.
A payment bond is a guarantee by the bonding company that the contractor will pay all suppliers and subcontractors providing labor and/or materials for use in the performance of the contract.
License and permit bonds are used to guarantee things such as electrical and plumbing licenses, road opening permits and hauling permits.
Subdivision bonds are required by municipalities from a contractor developing land for commercial or residential use to guarantee that the public improvements ( roads, sidewalks, etc. ) will be constructed.
Fidelity bonds protect against employee dishonesty.
Click here: CBS Fringes